You are reading Social Signals, Greg's weekly email about creative, technology, and cultural signals worth noting. Today's email was written to "About Her" by Malcom McLaren. If you haven't already subscribed, there's a big button right there!
---
hi.
As promised, I'm finally sharing some BIG NEWS this week.
I'm thrilled to share that I'm leading a new role as Chief Creative & Strategy Officer at The Social Lights, building a social-first agency for the future with Emily Pritchard, Stephanie Schafer, and the brilliant TSL team in Minneapolis.
As social media continues to move to the forefront of the modern marketing plan, brands need a social-first partner. TSL has been killing it at social marketing for 10 years. And now we're assembling a team and new kind of agency model for talent and clients who are ready AND EXCITED for what's next.
So here's how you can get involved in my big news week…
Thanks to everyone who reached out already to say congrats, share a new biz lead, or ask if we're hiring. I absolutely love my network and this community, and I couldn't be more excited to enter this next phase. There's a lot more to come. Bring it on, 2022!
The Super Bowl is like the Super Bowl of advertising
Increasingly, watching the Super Bowl has meant having a phone in your hand scrolling social media, live texting with friends, watching hashtags, or just multitasking (like you do anytime the TV is on, frankly). But there's a reason those commercials cost so much money — people are paying attention and better yet, they look forward with anticipation in being marketed to. The Super Bowl is like the Super Bowl of advertising.
As our bifurcated attention span has leapt from the big screen to the small screen, brands have adapted over the years. First, adding website URLs to the TV spots. Then hashtags. And now an official Super Bowl sponsor or big game advertiser plans a 3-4 week marketing plan leading up to the game, building microsites and social teasers, contests, challenges, influencer engagement, and activation touchpoints that either culminate with an ad during the game or often, no official ad at all.
The press shares it. Consumers engage like crazy. And the best marketers will find ways to earn attention, capture followers/emails/data, and leverage that into measurable results the rest of the year.
A lot has been written about the focus on metaverse, NFTs, and emerging technology we'll see in this year's slate of ads. Even if you're not bullish on these trends or feel behind, it's important to pay attention and get involved to understand this fulcrum point of massive global awareness prompted by Super Bowl 2022 toward these technologies that may impact marketing the rest of our careers.
Some things to look for and check out this year
There's only one time a year that every single person in your circle will have opinions about advertising. Let them tell you their thoughts. Ask them why they think that way. Keep that phone out while you watch the spots to track the social signals. And study up! It's the Super Bowl of advertising, and we all have a lot to learn. That's what it's all about. -Greg
🐤 Some Good Socials
in the year 2028,
Legacy.com
will buy Facebook, to power its user-generated obits section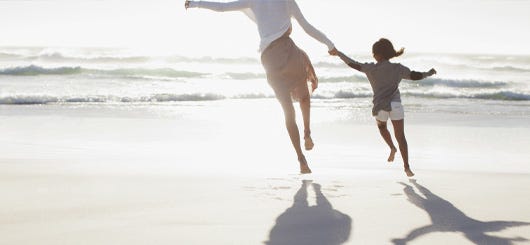 Homepage
Legacy.com is a global network of online obituaries that provides timely news of death and allows users to pay respect and celebrate life.
legacy.com
🔥 Quick Hits
See you on the internet!
Greg
PS: If you liked this, do me a solid and click and smash that "LIKE" with the little heart. And share it. TYSM 🙏🏻